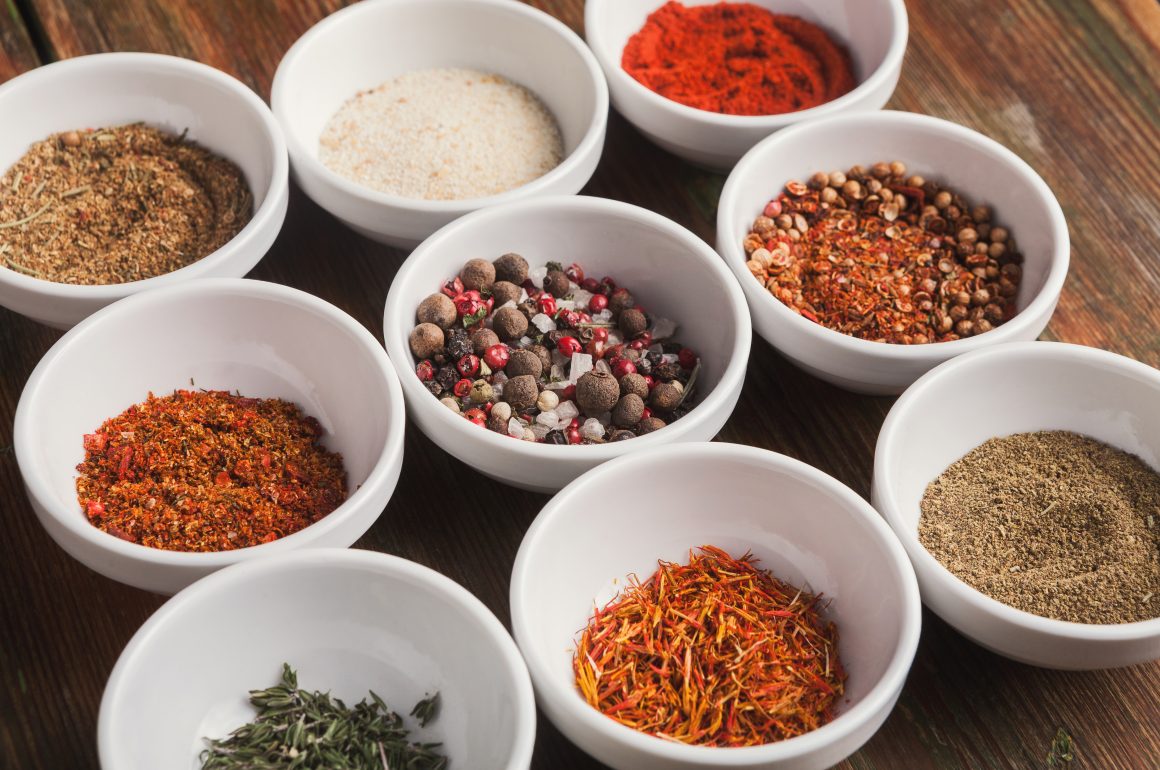 W
hen it comes to homemade food and healthy eating, I've noticed that the right type and amount of spices do have a huge impact on your meal. Many people assume that eating healthy is boring, however it doesn't have to be. An organized kitchen, well equipped with different herbs & spices will make the difference. Spices are cheap, easy to store and they can be used in so many different ways. When I travel I love to go to a local market and get spices there. When back home they can always transport you to foreign lands with exotic flavors and make you feel comforted with your memories. I'm storing all of my spices in a kitchen drawer, protected from direct light and heat in small glasses (not plastic boxes) which are re-usable and easy to clean. Down below are my all-time favorite spices I always have at home.
Oregano
Oregano grows throughout Europe and Asia, Greece, Turkey, Egypt, California and New Mexico. Mexican oregano is also known as Mexican wild sage and Mexican marjoram. You can use oregano in sauces, soups, vinegars, herb butters and salad dressings or sprinkle it on top of your favorite vegetables and homemade pizza.
Rosemary
Rosemary adds a delicate pine-like flavor to a wide variety of dishes, vinegars, salad dressings and breads. You'll find it in herbes de provence blends, as well as many Mediterranean recipes for poultry, meat and vegetable dishes. I prefer to sprinkle it on top of a cream cheese tuna sandwich and oven roasted vegetables or potatoes.
Cajun Seasoning
Cajun Seasoning is a mix made of salt, garlic powder, paprika, black pepper, onion powder, cayenne pepper, oregano, thyme, and red pepper flakes. Cajun cooking comes from the native French-speaking Acadian decendents inhabiting Louisiana and parts of other Southern states. You can purchase it in almost every store or you can mix it yourself at home.
Red Pepper Flakes
Red Pepper Flakes add a great heat to sauces, pizzas and grilled foods and it also pairs well with the creamy textures of cheese sauce or soups. I prefer to sprinkle it on top of avocado toasts.
Black Pepper
Black Peppercorns create fresh peppery flavor at your stove and table. I would recommend to purchase whole black peppercorns and grind them freshly into your dishes at home.
Cinnamon
Cinnamon has a warm, sweet, earthy flavor. I love to sprinkle it on top of a warm oatmeal and on top of my coffee. Cinnamon adds a depth of flavor to sweet and savory dishes alike and is a wonderful staple for every kitchen.
Turmeric
Turmeric root has a deep golden-yellow color and a distinctive, pungent aroma. Its flavor resembles both ginger and pepper. I love to use it for my golden milk recipe, or add it into scrambled eggs, soups or Indian styled chicken breasts.