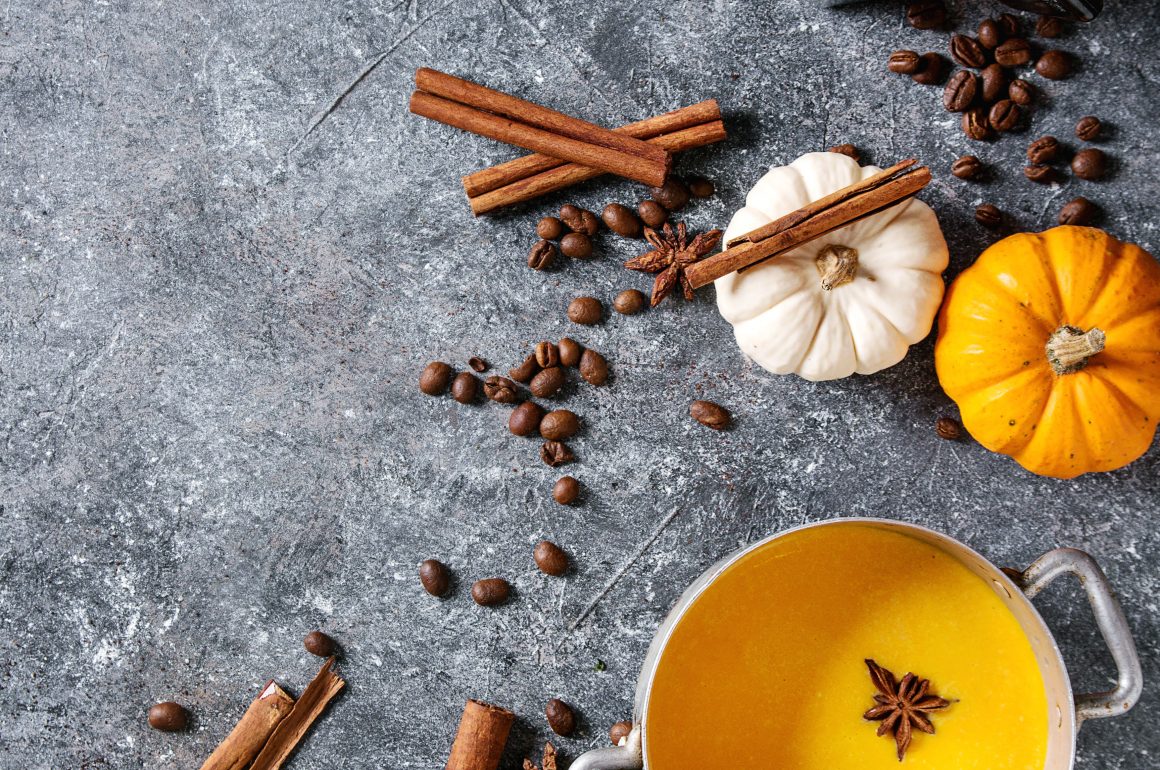 F
all. It's the time of the year when mother nature begins to change her colors and Starbucks starts reselling their famous Pumpkin Spice Latte. It is one of my favorite seasons and Pumpkin Spice Latte is definitely one of my fall drinks to go. I love rich and creamy flavors but unfortunately the famous drink from Starbucks contains a lot of calories and a ton of sugar. I decided to share a few tips on how to make this seasonal drink more healthier.
Pumpkin Spice Latte:
Grande, 2% Milk and Whipped Cream (according to Starbucks.com)
Nutrition Facts Per Serving (16 fl oz)
Calories 380
Calories from Fat 120
% Daily Value*
Total Fat 14g
22%
Saturated Fat 8g
40%
Trans Fat 0g
Cholesterol 55mg
18%
Sodium 240mg
10%
Total Carbohydrate 52g
17%
Dietary Fiber 0g
0%
Sugars 50g
Protein 14g
Caffeine 150mg**
This means with only one grande-size drink you will consume twice the amount of sugar that the American Heart Association suggests women consume in an entire day! I'm not saying you can never ever have this drink again, you can in my opinion in moderation. I drink one per month or every two weeks. Since I love the flavor of pumpkin and cinnamon I decided to create a healthier version which you can get at Starbucks.
Tips on how to make it healthier:
1. Skip the whipped cream which will save you around 70 calories
Personally, I do not like whipped cream at all so this is an super easy switch for me. If you do love whipped cream just try it without and after a few coffees you might even forget that you've ever used it.
2. Reduce the syrup
The regular pumpkin spice latte comes with 4 pumps of "Pumpkin Sauce" which contains a lot of sugar. Replace the amount with one or maximum two pumps for a grande sized latte.
3. Be careful with the milk
You might save a few calories if you change the milk, but be careful some fat-reduced milks are high in sugar! Starbucks offers milk alternatives for example: coconut, almond and soy. I do not know the brand they use so it is hard to tell anything about the nutrition label. You could ask a barista at your store or just stick to whatever works best for you.
4. Order a small size instead of grande
You can always size down! I used the grande size as an example since this is the most selling size for this drink according to online research. 

5. Make your own at home
I will upload my recipe soon but it is still in the testing phase, but I'll do my best and upload it in the next two weeks.