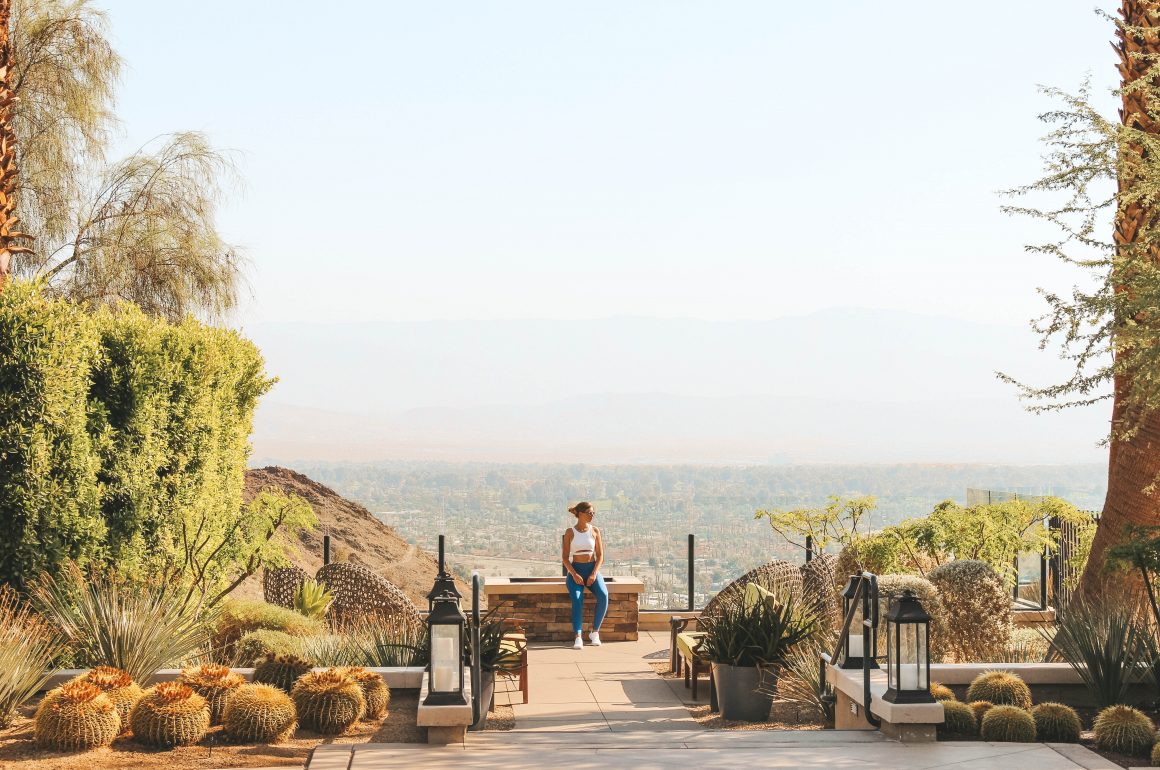 C
alifornia, you stole my heart! California, a western U.S. state, stretches from the Mexican border along the Pacific for nearly 900 miles. Its terrain includes cliff-lined beaches, redwood forests, the Sierra Nevada Mountains, Central Valley farmland and the Mojave Desert. We went to Palm Springs where we stayed at 
The Ritz-Carlton
 in Rancho Mirage. Palm Springs, a city in the Sonoran Desert of southern California, is known for its hot springs, stylish hotels, golf courses and spas. It's also noted for its many fine examples of midcentury-modern architecture. Its core shopping district along Palm Canyon Drive features vintage boutiques, interior design shops and restaurants. The surrounding Coachella Valley offers hiking, biking and horseback riding trails.
The live oak can grow sturdily on the hottest hills of central California, contrasting dark green against the golden grass. - Hope Jahren
Upon arrival I had a great feeling regarding our hotel and the service, thankfully the hotel didn't let me down. We both enjoyed our stay at the Ritz-Carlton a lot. The service was incredible, the food delicious, the wine selection fine and the cocktails rich and tasty. Healthy food options were so easy to get, which I guess is a typical Californian thing. The temperatures very really hot, but I don't mind it. We relaxed the first few days by the adult pool, which was another huge plus for the hotel. It was quiet and well organized and you where able to order drinks from inside the pool, which is a major plus for a region where the temperatures rise above 105F on a daily basis. During our trip to Palm Springs, we included a one day trip to LA, including Malibu, which was incredible. We got up pretty early every morning and went for a hike. I recommend leaving around 7AM to escape the heat, be careful, the area is known for rattle snakes – even though we did not see one. Our vacation evening routine included an afternoon snack, followed by a cocktail at the terrace and dinner at our hotel or in Palm Desert.
If you are looking for restaurant recommendations, we loved:
Tommy Bahama:
Conveniently located at the famed shopping destination of El Paseo, Tommy Bahama Restaurant & Bar is ideal for lunch, dinner or happy hour. Spacious patios with sweeping mountain views create a backdrop unlike anything else in the desert. Reservations are recommended, but walk-ins are welcome. Keep in mind that the terrace will be closed during summer time.
Roy's:
Escape the everyday with our Aloha Hour. Enjoy specially priced bar bites, signature cocktails, wines and local craft beers. Located in the beautiful Coachella Valley, across from The River entertainment complex. Come visit our vibrant dining room that features our signature exhibition kitchen
Mastro's Steakhouse:
Mastro's collection of sophisticated, classic Steakhouses and Ocean Club Seafood locations are recognized for their combination of world-class service, highly acclaimed cuisine, and live entertainment in an elegant yet energetic atmosphere.