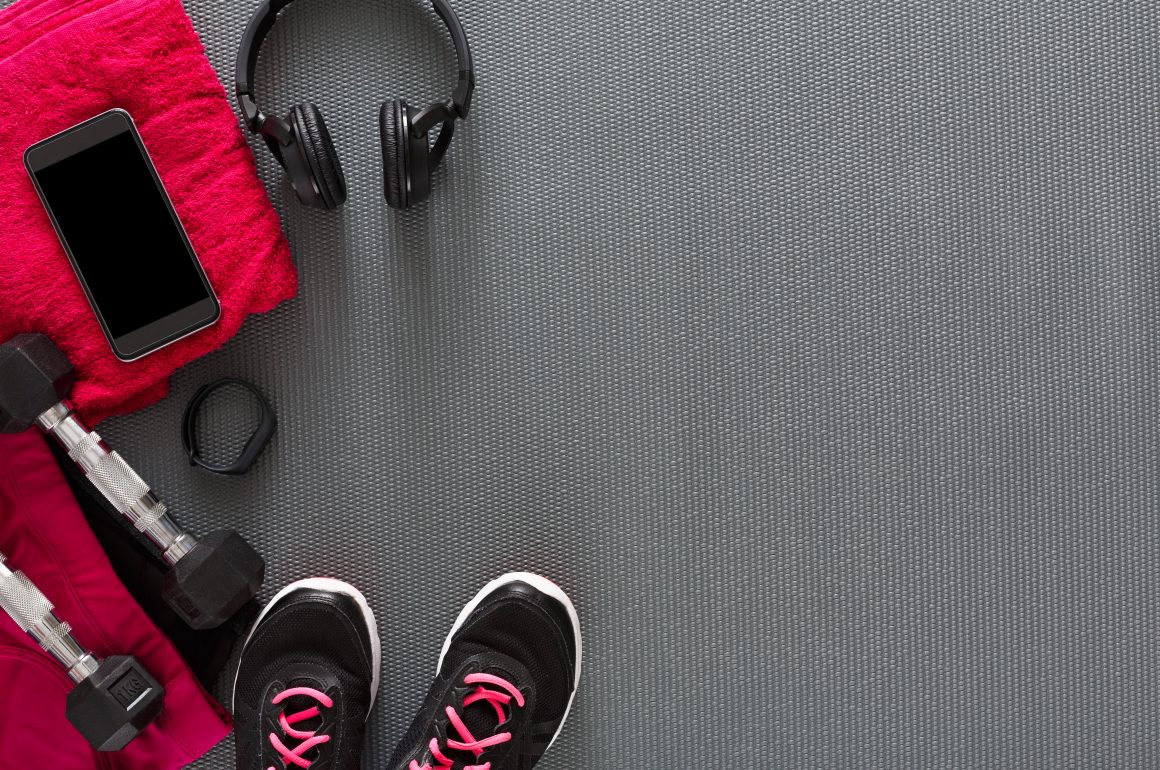 T
oday I want to talk about a few key things that you really need in your gym bag in my opinion. Even as a trainer I carry most of it with me or keep it in my locker. Nowadays we always tend to overload our bags, which is why I decided now is a good time to declutter your gym bag and only keep the important things with you. Your back and shoulders will thank you for it.
These are my top things you should have in your gym bag:
Sneakers & Workout clothes
Depending on your workout for the day I would always recommend packing your bag the evening before. Therefore you are able to avoid rushing out the door and maybe forgetting something because you are in a hurry. Pack your bag the evening before and think about what kind of training you are going to attempt the next day. Check your shoes and pack them in your bag. Make sure you have your workout clothes (pants, bra, shirt, and maybe a sweater) and store them into your bag as well. Grab your workout towel if your gym doesn't offer them and store it into your bag.
Reusable water bottle
Make sure you stay hydrated during your training. To save money and the planet, invest in re-usable bottles. I purchased a cute one from XX months ago and I love it. It keeps my drinks warm or cold, depending on your choice of liquid and it is easy to clean. Most gym facilities allow their members a free water refill so stop wasting the plastic cups and refill your own bottle. If you prefer fruit or lemon infused water, prepare it the evening before as well.
Deodorant & Shower essentials
After a sweaty and intense workout you definitely earned your shower. Don't forget your shower essentials and this is something many people overload their bags with. Take only what you need. If you know your gym facility and if they provide shower essentials, only take what you really need, for example only bring your favorite hair shampoo with you and look for a smaller bottle for on the go. Don't run around with the largest container you found in stores. Definitely something you need is your deodorant. I would recommend storing the bathroom essentials in a separate bag, which makes it easier for you to access them and your clothes and shoes are more protected.
Headphones 
Don't forget your favorite beats. I know that music can have an impact on your workout so make sure they are charged and stored in your bag.
Snacks
If you are working out in the morning before work, make sure to eat something before (if you can) and take a snack with you. Maybe some nuts and fruits or a granola bar. Don't forget old snacks in your bag and always clean everything. You don't want to leave sweaty workout clothes in it or old snacks. I clean mine on Sundays. Sundays are usually my rest days and I prefer to get ready and prepared into a new week which is why I clean my bag every Sunday. Of course I remove the used clothes and towels every day after I get home, but it feels good to stay organized and it makes a Monday morning easier.
Second pair of fresh underwear and socks
Super important! Make sure you have a fresh pair of underwear and socks in your gym bag. It feels amazing leaving the gym after an intense workout in the morning and go to work. You don't want to ruin that feeling because you forgot something. Make sure you pack a pair of each the evening before.
These are my tips and I personally stick to them too. As a trainer I have a few more things in my bag which I'll write about in another post. Enjoy your workout!