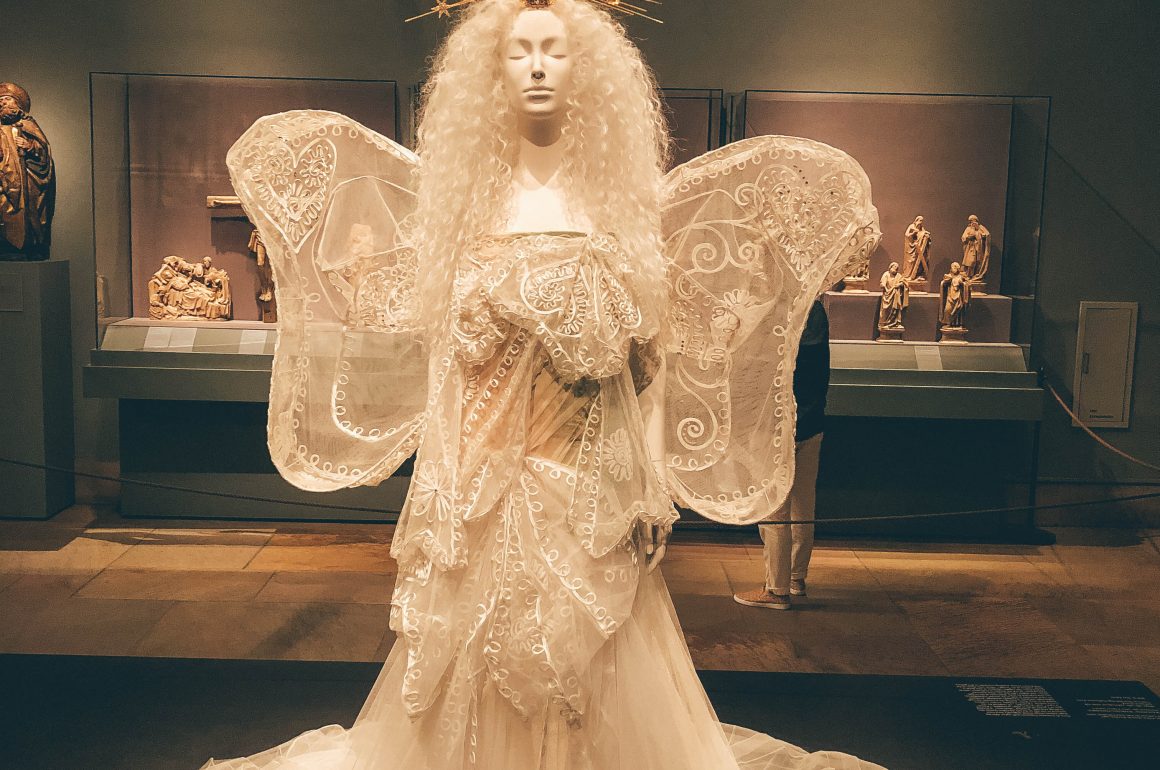 F
ashion is still a topic which is on my mind even though I didn't like to be a so called "fashion blogger" once. I prefer to have my freedom when it comes to blogging and I wanted to create content in an area in which I have a real and deep passion for and this is fitness. Fashion is not completely gone from my Blog but I don't see myself as someone who gives advice or recommendations on certain fashion items. Freedom and not one style is what I prefer without being critised for – Yes, I still love stylish and cute looking fitness outfits and of course I think about my next gym outfit and plan them ahead, it is a part of me. There are days or events where I love to bring back my heels and cute dresses but that is just not every day anymore. Anyways, this post was not supposed to be about my thoughts about the fashion industry, it is about a part which is a mix between fashion, church and cultural backgrounds. Friends of mine went a few weeks ago to The Met on 5th Avenue and showed me beautiful pictures from a current exhibition, which is called: "Heavenly Bodies: Fashion and the Catholic Imagination" and I knew right away I'd have to see it for myself.
What The Metropolitan Museum of Art says: *The Costume Institute's spring 2018 exhibition—at The Met Fifth Avenue and The Met Cloisters—features a dialogue between fashion and medieval art from The Met collection to examine fashion's ongoing engagement with the devotional practices and traditions of Catholicism.Serving as the cornerstone of the exhibition, papal robes and accessories from the Sistine Chapel sacristy, many of which have never been seen outside The Vatican, are on view in the Anna Wintour Costume Center. Fashions from the early twentieth century to the present are shown in the Byzantine and medieval galleries, part of the Robert Lehman Wing, and at The Met Cloisters.
Honestly, in my opinion these are some of the most fascinating designs and costumes I have seen so far and I highly recommend taking the time and visiting this special exhibition, which will be in NYC until October, 6th 2018.