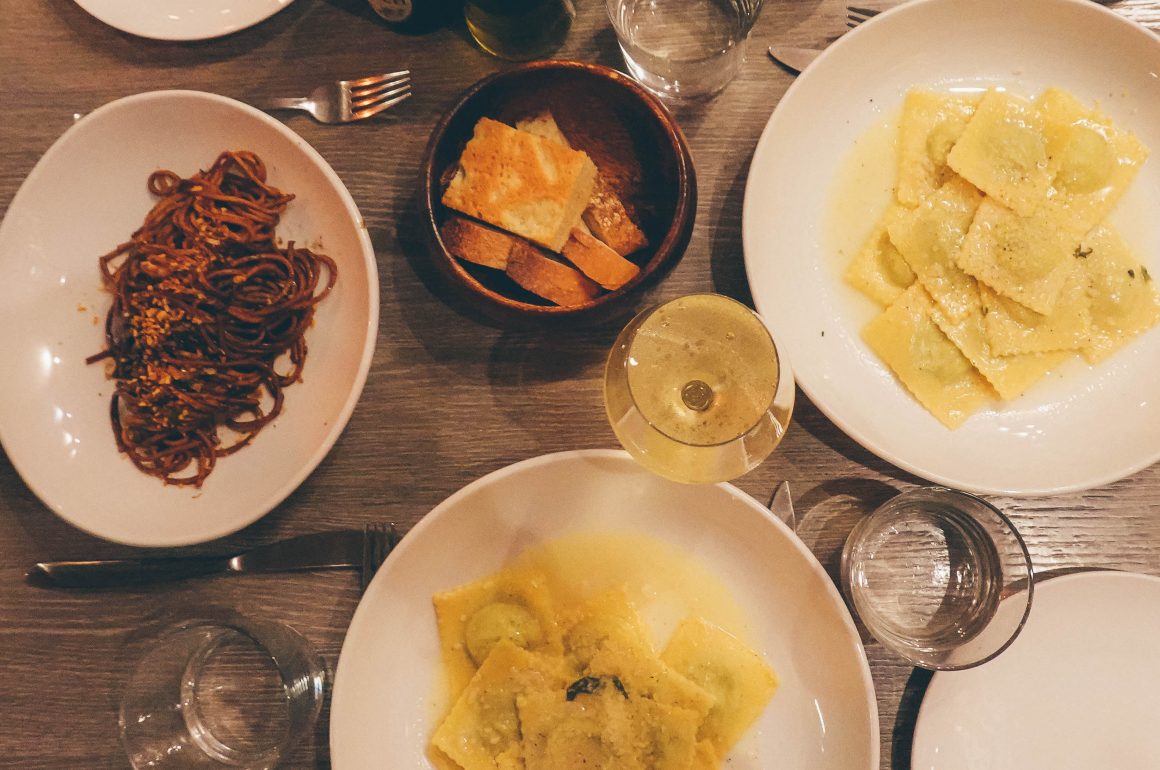 S
an Carlo Osteria Piemonte, an elegant, contemporary restaurant specializing in refined fare from Italy's Piedmont region. I definitely have a thing for Italian food, especially pasta, and after a little research for delicious restaurants in Soho I found this place: San Carlo Osteria Piemonte. Friends of mine where in town and we decided to go there for dinner and we did not regret it. The service was really good, wine on point and the food super delicious. The restaurant offers seasonal and different pasta courses which are authentic northern Italian cuisine. The ambience inside combines Italian simplicity with the typical SoHo brick-walled setting.
The seasonal truffle menu made a decision difficult, I love truffle a lot, but decided this time to go with the AGNOLOTTI DI MAGRO BURRO E SALVIA – homemade ravioli filled with ricotta and spinach, in a butter and sage sauce and they were delicious. Since I had a glass of wine I did not have any dessert but the menu looked phenomenal. If you are in town and crave authentic northern Italian food – then this is your place to go.
San Carlo is located in the middle of Soho at 90 Thompson Street.